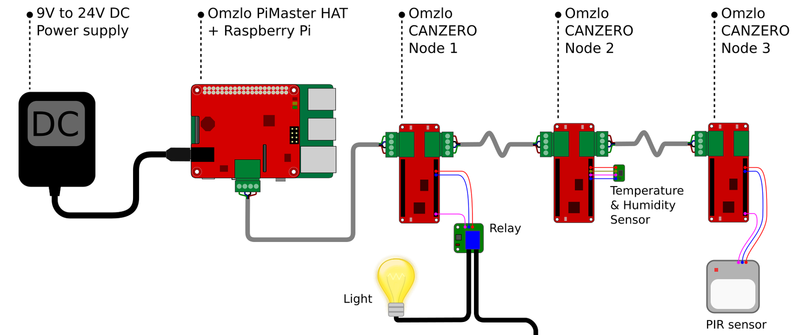 About NoCAN
The NoCan IoT platform enables the creation of a very reliable wired network composed of Arduino-compatible nodes connected through CAN bus, targetting application domains where wireless approaches are not satisfactory. Each node features a 32-bit ARM cortex microcontroller (SAMD21G18) and the network is managed by a Raspberry-Pi.
You can control your network with the command line, a smartphone, a browser, MQTT or JSON/REST! And of course, NoCAN is open-hardware so you can incorporate in your own design without any restrictions. Read more about the NoCAN platform or watch our Kickstarter video.
Interfaces: CLI, Blynk, MQTT, REST, the web, etc.
NoCAN is a strongly interoperable platform that does not rely on any "proprietary cloud" to stay alive. Our command line utility nocanc allows controlling your network from a Linux machine, a Windows PC or a Mac.Learn to:
Hardware
Check out the following links for detailed information about our hardware and the firmware that powers it: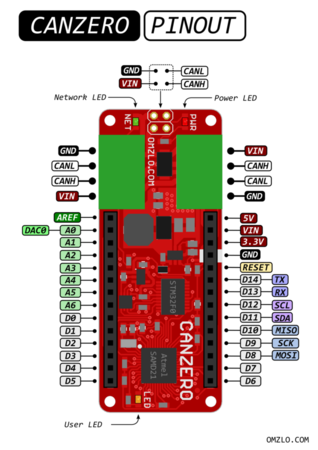 Unless otherwise indicated, all hardware design files are licensed under CC BY-SA 4.0 and all software is licensed under MIT.